Safety
Thames & Kosmos products conform to all applicable mandatory US safety standards. More specifically, the products conform to all applicable US safety standards dictated by the Code of Federal Regulations (CFR) Commercial Practices, Part 16, including the additional provisions established by the Consumer Product Safety Improvement Act (CPSIA) and the standards dictated by the American Society for Testing and Materials (ASTM) F963 Standard Consumer Safety Specification for Toy Safety, when applicable. Because many of the products are toys that originate in Germany, they are also often tested according to the European Safety Standard for Toys, EN-71. Results of safety tests conducted by independent laboratories will be provided upon request.
When thinking about the safety of science kits in particular, it is important to remember that while most science kits are children's products, science kits are not toys for play. None of our kits are intended for children under the age of three years, and all of our science kits require the presence and supervision of a responsible parent or adult. Our instruction manuals always provide important safety advice to children, parents, and adults, as well as first aid advice when applicable.
Some common safety precautions apply to all of our science kits:
A responsible parent or adult must always supervise the experimentation.
All users must read the manuals thoroughly before experimentation and follow all instructions and safety advice prescribed in the manuals.
The manual and packaging must always be kept ready for reference.
The kits must be kept away from children who are younger than the prescribed age.
Caution must be used in handling any objects with sharp points or edges, or that may break to yield sharp points or edges.
Users should not put any of the parts in their mouths.
Users should always wash their hands after experimenting.
Chemistry sets, crystal growing kits, and sets with electrical components have additional safety precautions, instructions, and advice on the packaging and in the manuals that must be followed.
Most of our science kits are manufactured in Germany. Some are manufactured in Taiwan, Thailand, Hong Kong, and mainland China. The country of origin for each kit is printed on the box and listed on each kit's web page.
Should you have any specific concerns about the safety of Thames & Kosmos products not addressed here, please contact us using the information on the Contact page.
Kosmos Quality and Safety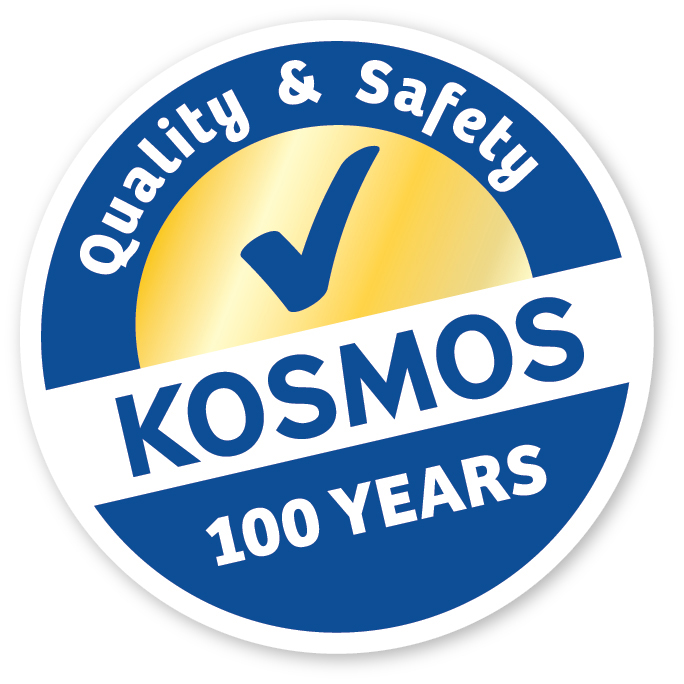 More than one hundred years of expertise in publishing science experiment kits and games stand behind every product that bears the Kosmos name. Kosmos experiment kits and games are designed by an experienced team of specialists and tested with the utmost care during development and production. With regard to product safety, these products follow European and US safety standards, as well as our own refined proprietary safety guidelines. By working closely with our manufacturing partners and safety testing labs, we are able to control all stages of production. While the majority of our products are made in Germany, all of our products, regardless of origin, follow the same rigid quality standards.